Nika Van Antwerp's work is founded on the belief that a change in our habits of consuming and wearing clothes is essential for our future.
Her most important goal is not to make a lot of profit, but to live her passion and joy of creating high-quality clothing with an ethical and sustainable demand, thereby respecting the natural resources of this earth, as well as all humans, animals, and our environment.
Nika Van Antwerp is a designer and a master tailor. So we are happy to offer both, to be able to create an individual single piece of high quality on demand for our customers, as well as a small series of items in stock. It is very important for us to avoid any waste, therefore we decided not to manufacture in the usual industrial way, which creates huge amounts of clothing waste.
We are convinced that the way of clothing and consuming is changing fast so that a better future for all of us can be accomplished. We would love for you to be a part of it.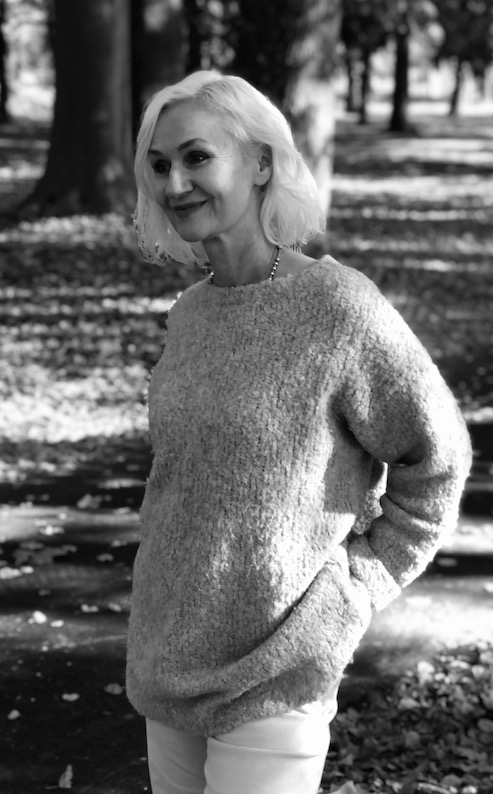 Our contemporary yet timeless styles, are elegant and very casual at the same time. The shapes of the garments hug the female body in a comfortable way. Each single item is lovingly crafted by hand, mainly in an atelier next to Salzburg, Austria. We get inspired by nature, arts and architecture as well as traveling and diving deeply into the huge cultural and sociological diversity of this planet.
High-quality ethical fabrics
We mainly use high-quality ethical fabrics, such as controlled organic cotton and finest Italian boiled Merino sheep wool from controlled organic animal husbandry. This wool is only gained from living sheep according to an animal husbandry that is appropriate to the species. Additionally, we are manufacturing only wool fabrics from suppliers that can guarantee mulesing-free wool products.
It is very important for us to care about others, so we want to share by contributing 10 percent of each sold item to marysmeals.at. This is a foundation that was established by Magnus MacFarlane Barrows from Scotland. He had the wonderful vision of making it possible through donations to feed children in the poorest countries of the world and at the same time provide them with a school education. We are happy to support this.